8 Media Questions You Should Be Asking When Recalibrating Your Food Media Plan During COVID-19
As the COVID-19 crisis seemingly begins to wane, the havoc that remains in its wake is still very much present. While many personal and business enterprises begin reassessing, at EvansHardy+Young (EHY) we are continuing to carefully recalibrate our clients' advertising media strategies. Like them, you're likely facing some of the same challenges and seeking smart, strategic answers for your next steps.
Many of you are concerned and pondering, "How do we remain relevant? Adjust our current communication plans? And how can our food brand strategically approach the future of advertising?" Today, I'd like to consider just a few of the most pressing questions we are tackling alongside our clients.
Should You Stay the Course, Cancel or Pivot Your Media Strategies?
Most important to remember is that media strategies are not "one size fits all." Be aware of the universal uncertainty and unknowns and stay flexible. Stay nimble with your media tactics so you can apply new insights as they come flooding in daily.
Among EHY's food clients, restaurants and the foodservice sectors have been hit the hardest.  On-premises restaurants had to close their doors, and foodservice providers had to redirect their food products and/or give them away. From a media standpoint, this meant cancelled or paused schedules while revised supportive creative messaging was created. For example, to support one of our consumer retail brands, EHY shifted our focus to additional online grocery channels, recipe meal-planning, social applications and food-minded lifestyle sites.
With 40 million U.S. households (31.1%) using an online grocery delivery or pickup service during the past month, online grocery shopping is growing at an unprecedented clip. And there is no sign of this slowing down. This most likely means a change in the way consumers grocery shop in the future, as convenience prevails and outlets improve the digital experience. This fact alone means media strategists should expect shifts to channels that reach these consumers.
How Have Consumer Grocery Shopping Habits Changed Through the Pandemic?
Looking at the COVID-19 crisis, it's important to understand the various phases of consumer experience. These affected shopping behaviors in many ways. Consider consumer behaviors based on geography, as the virus is impacting various countries, states and cities differently.
At the beginning of the crisis, and on a worldwide basis, Nielsen research analyzed COVID-19 consumer behavior thresholds.
This research offers signals of spending patterns based on each phase, particularly for emergency pantry items and health supplies. It also gives us insight into the consumer's mindset during the crisis, as it progresses through six phases during the pandemic to date.
Phase 1: Proactive Health-Minded Buying. Interest rises in products to support overall maintenance of health and wellness.
Phase 2: Reactive Health Management. Prioritizing products essential to virus containment, health and public safety (e.g., face mask).
Phase 3: Pantry Preparations. Stockpiling shelf-stable foods, spike in store visits, growing basket size.
Phase 4: Quarantined Living Preparation. Increased online shopping, decline in store visits, rising out of stock, strain on supply chain.
Phase 5: Restricted Living. Severely restricted shopping trips; online fulfillment is limited and price concerns rise, as limited stocks impact pricing in some instances.
Phase 6: Living a New Normal. People return to daily routines but operate with renewed cautiousness about health. Permanent shifts in supply chain, the use of e-commerce and hygiene practices.
During phases 1-4, there was frantic buying, hoarding and sheltering in place. Consumers were exposed to new shopping patterns, including ordering groceries online and using new brands as their favorites were sold out. People purchased items in massive quantities (think toilet paper) and baked bread and cooked beans at home. Currently, depending on geography, consumers are entering phase 6.
Consumers' mindset, their economic realities and their shopping behaviors have changed. Their media consumption has changed too. Staying at home has impacted media consumption worldwide with sharp increases in online video, streaming music and TV, as well as linear TV. A high percentage of consumers plan to continue with these habits, as the media landscape expands. Media strategies need to adjust for the short and long term.
How Are Food Brands Coping Versus Other CPG Brands?
It's more about what is relevant to the consumer during these difficult times. While you should not be promoting items that are currently unavailable at retail, there are ways to support the message from both a creative and media standpoint. The creative can be changed to be sensitive to the situation.
Consumers are watching brands and their messages closely, and they are quick to call out insincerity. In a recent PepsiCo survey, results showed empathy is imperative for marketers in the wake of COVID-19. "Companies [will] need to not only evolve their consumer-facing communications around empathy, but also their support for workers, other businesses and the community at large."
Hershey's is launching a new Super Hero Bar in July, but they didn't forget the people working on the front lines of the pandemic. Boxes of the bars were sent as a thank-you to various hospitals, police stations and firehouses in the hardest hit areas like New York, Los Angeles and Philadelphia.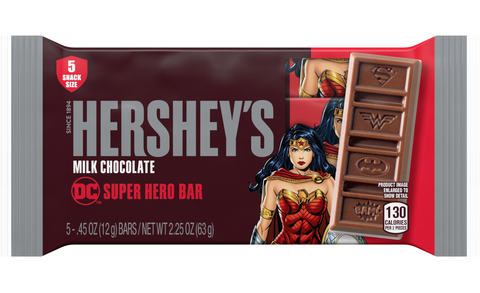 Should We Cut Back Media Spending Now? How Will That Affect My Brand Long Term?
Based on previous recessionary experiences and research, decreasing advertising spend has been shown to impact long-term gains. Brands that protect their long-time, hard-earned equity will fare better and grow faster in the long term. In other words, regaining share of voice will cost more once the market turns around.
Uncertainty is on everyone's mind. The impact of COVID-19 is unprecedented and has affected marketing and media plans as nothing before. According to a recent Nielsen Advertising Perception survey, 70% of brands and agencies are changing ad spend due to COVID-19. Second quarter (April-June) is experiencing major corrections, and 67% of brands and agencies are still determining spend for the second half of 2020.
Of course, you still need to control spending, especially with a possible recession looming, but failing to support your brand will hurt it in the long term. Keeping an eye on developments of COVID-19's progress, studying the media landscape and analyzing how your target audience is reacting is the way to go.
Create an integrated approach that supports goals and KPIs while maintaining efficiencies. A multichannel campaign can optimize your media budget and deliver your messages to the target audience.
Research has demonstrated that a multimedia strategy increases reach and visibility. Diversify your plan by adding other media elements that are relevant and growing in consumer interest. While people are sheltering at home, heavy-up digital/social, podcast sponsorship, OTT streaming and, if appropriate, video gaming. Efficiencies will be had on the television landscape across programming, news and entertainment, until live sports come back.
Change your advertising's creative message to be sensitive to today's consumer concerns. These consumers will remember you when the crisis is contained and they go back to the store.
Can you switch to shorter creative messaging? Think 10-  or 15-second units instead of 30 seconds that are higher priced.
As other advertisers are cutting back, your budget can stretch further and increase your share of voice and ROI long term.
As a Food Marketer, What Channels Should I Consider? Are There Any New Channels to Consider?
The crisis has shifted people's media consumption patterns, and each generation has adapted in their own unique ways.
The Gen Z cohort (16-to-23-year-olds) has significantly increased their media consumption (by 50%) of online videos and has also increased playing games and watching broadcast TV.
Millennials (24-to-37-year-olds) are consuming more media overall, including online video, online TV/streaming and broadcast TV.
Gen X (38-to-55-year-olds) has increased their TV watching by 45%, more than the other generations. They have also increased their online TV/streaming as well.
Baby Boomers (56+) appear to have changed their media consumption the least with only an increase in broadcast TV.
Understand how your unique target audiences are utilizing media channels. There may be opportunities to shift media into more productive channels. Media opportunities are available with the heightened interest in video content and streaming. Also a soft TV marketplace is shaping up, due to the lack of live shows, sports and spending by impacted industries (entertainment, travel and hospitality). These media opportunities create a buyer's market and stretch the budget further.
What Media Channels Are Winning, and Which Are Losing, Right Now?
Media news outlets, TV, OTT and digital are benefiting as people need to keep up with what is going on with the virus. But consumers are experiencing "news fatigue" and turning to entertainment programming as they wait for sports to return. Online video usage has grown exponentially, with TikTok especially picking up speed in the social space. Out-of-home media is suffering, as fewer people travel through airports or ride buses and subways.
Messaging Pivot? Or Complete Campaign Makeover? Is There a Way to Salvage Our Creative?
EHY made the decision to change the messaging for one of our TV campaigns in order to be more sensitive to social distancing, and we believe that being timely and relevant to the current crisis is critical for long-term consumer loyalty. It's important to keep your brand presence as long as your message is meaningful to the consumer.
During these unprecedented times, people want to see brands help and adapt, not abandon their customers. "We're all in it together" means brands as well. Consumers want to hear this message authentically and differently from each brand—the mass creative focus on "we're in this together" is falling flat.
What Timeline Is Reasonable to Consider for Turning Media Back On? How Long Will It Take to Get Back Up to Full Speed?
No one has a crystal ball. As states are slowly reopening, businesses are planning new strategies to adapt to the situation. From a media perspective, based on what we know today and depending on regions opening up, it could look something like this:
June-July-August: There's hope on the horizon, but caution prevails. Some of the studios will go back to production for their live shows (with alterations such as no live audience). As business sectors open in phases, consumers will be cautious with their spending and will not splurge. Depending on the health of the nation and schools reopening, from a media standpoint summer is typically a slower period. But political ads will start kicking in, and if sports come back, played in "empty" stadiums but still broadcast on TV, there will be more activity placed on OTT streaming, TV and digital. This will stimulate the economy and encourage consumers to venture out more aggressively.
September – October- November – December: Election and pent-up Olympic dollars will be spent, but with the economy down and predicted recession, advertisers will be very cautious on where and when they spend their budget. Additionally, without a vaccine available, will schools be back to normal? We don't know. While historically you can look at previous recessions for trends and guidance, this one is atypical. But hasn't that been said about every single major recession?
From Uncertainty, We Are All Challenged to Evolve and Grow
With so many uncertainties on the horizon, it's tough to say what the media landscape will look like in the weeks, months and year ahead. However, I can say, that in the past several weeks I have witnessed the food industry answer the call of consumers from supply chain solutions all the way to the front lines. It's been incredible and inspiring to watch, and I'm humbled to play a role in supporting these great brands.
From the impact this crisis has had on people and the economy, it's safe to say that 2021 will be a recovery year. Your brand will undoubtedly have to adapt to new market dynamics, but I think we're ready to take on a new wave of challenges. I, for one, am very excited to see how media will change from here and how we'll find new creative ways to share our clients' stories.
- Published May 31, 2020